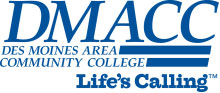 ---
Media Release
February 15, 2022
Contact: Ahmed Agyeman, Ph.D. (515) 697-1476
---
Evelyn K. Davis Center Partnership with GreenState Credit Union will Increase Multilingual Financial Education Services
DMACC's Evelyn K. Davis Center (EKDC) and GreenState Credit Union have teamed up to provide multilingual financial education opportunities and services for refugee and immigrant communities in the Des Moines Metro area.
The EKDC Polk County Financial Empowerment Center offers personal financial education to provide the tools necessary to strengthen their financial capability. One of the Center's core services is Financial Education and Asset Building. Providing multilingual classes and workshops to historically underserved and underrepresented communities helps individuals move forward on their financial journey.
Through this partnership, the Polk County Financial Empowerment Center at Evelyn K Davis Center for Working Families will offer multilingual Financial Fitness, Homeownership Workshops, and Small Business Boot Camps, and also Digital Skills classes. Collectively, these services help support individuals navigate online systems, including banking, and also move them toward asset building for themselves and/or their businesses. Languages included in these offerings are Spanish, Swahili, Arabic, Karen, and another language to be determined based on community needs.
GreenState Credit Union is committed to offering inclusive services, as evidenced by the priority service areas of Racial, Immigrant, and Refugee Equity and Affordable Housing and Financial Inclusion.
"Our 'Community Investment Statement' sets a goal of investing $500 million in mortgage lending over the next decade to help close Iowa's racial homeownership gap," GreenState CEO Jeff Disterhoff said. "To be sure, we will continue to lend to Iowans of all races and financial backgrounds. While we continue our focus on creating value for all GreenState members, we recognize that as Iowa's largest credit union, we have a special responsibility to address racial inequities head on."
"This partnership will help build on our already existing financial education program specifically to integrate our unbanked immigrant and refugee communities into the United States financial systems," said Ahmed Agyeman, Ph.D., Director of the Evelyn K Davis Center for Working Families at the DMACC Urban Campus.
About the Evelyn K. Davis Center
Since opening in 2012, the Evelyn K. Davis Center (EKDC) for Working Families has served as a cornerstone of the community by providing supportive programming and services, all in one location, to help individuals and families achieve their educational, career, and financial goals. One of six centers of Des Moines Area Community College (DMACC), our three core services are: Education and Workforce Training; Income and Work Supports; and Financial Education and Asset Building.
About DMACC
Des Moines Area Community College, a public institution serving the educational and career training needs of Iowans, is committed to the lifelong success of its students. Situated in one of America's most vibrant regions, DMACC offers 200 programs, certificates and transfer degrees, annually serving more than 70,000 credit and noncredit students on six campuses and six learning centers. Thanks to college-wide innovation including Continuous Process Improvement (CPI), new programs and affordable tuition, DMACC continues to experience solid growth. For more information, please visit www.dmacc.edu.